Version: 0.25
Kibana Logging on Astronomer Software
All Airflow logs from your Astronomer logs will flow to Elasticsearch and can be visualized on Kibana. Like Grafana, this view is only available to system admins.
Setup​
To setup logging in Kibana, navigate to kibana.BASEDOMAIN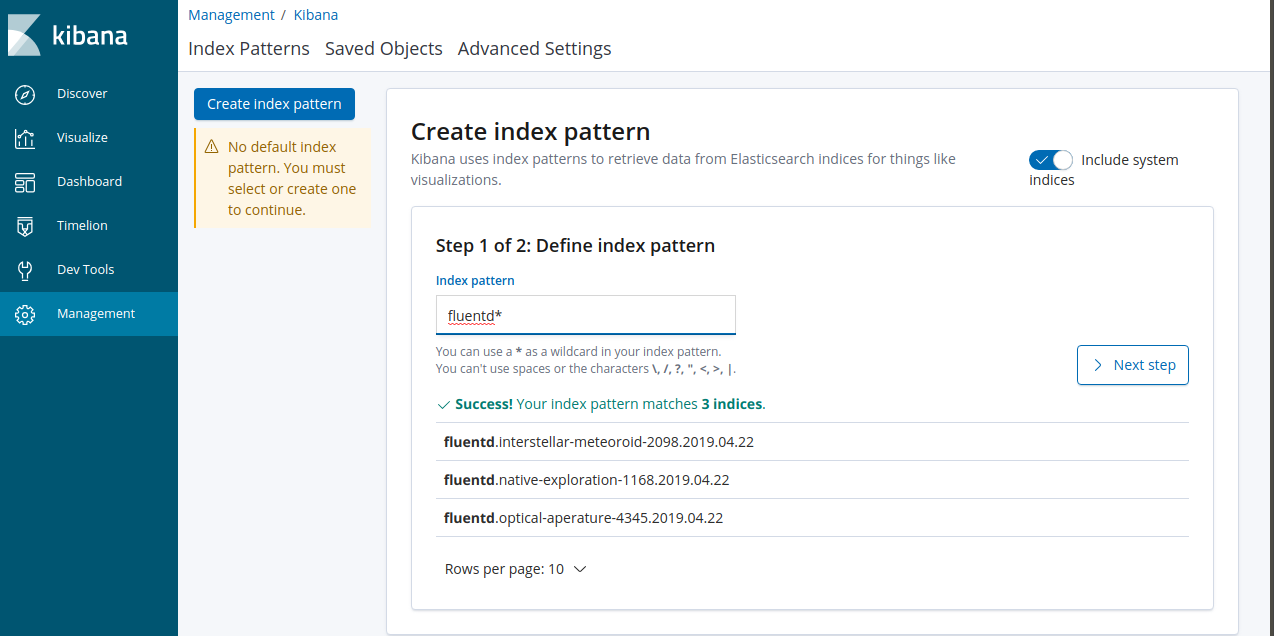 Navigate to Management and create an index pattern for fluentd.* Elasticsearch uses index patterns to organize how you explore data. Setting fluentd.* as the index means that Kibana will display all logs from all deployments (Astronomer uses fluentd to ship logs from pods to ElasticSearch).
Set @timestamp as the Time Filter on the next screen.
Discover​
Once the index pattern has been confirmed, the Discover tab will show logs as they come in.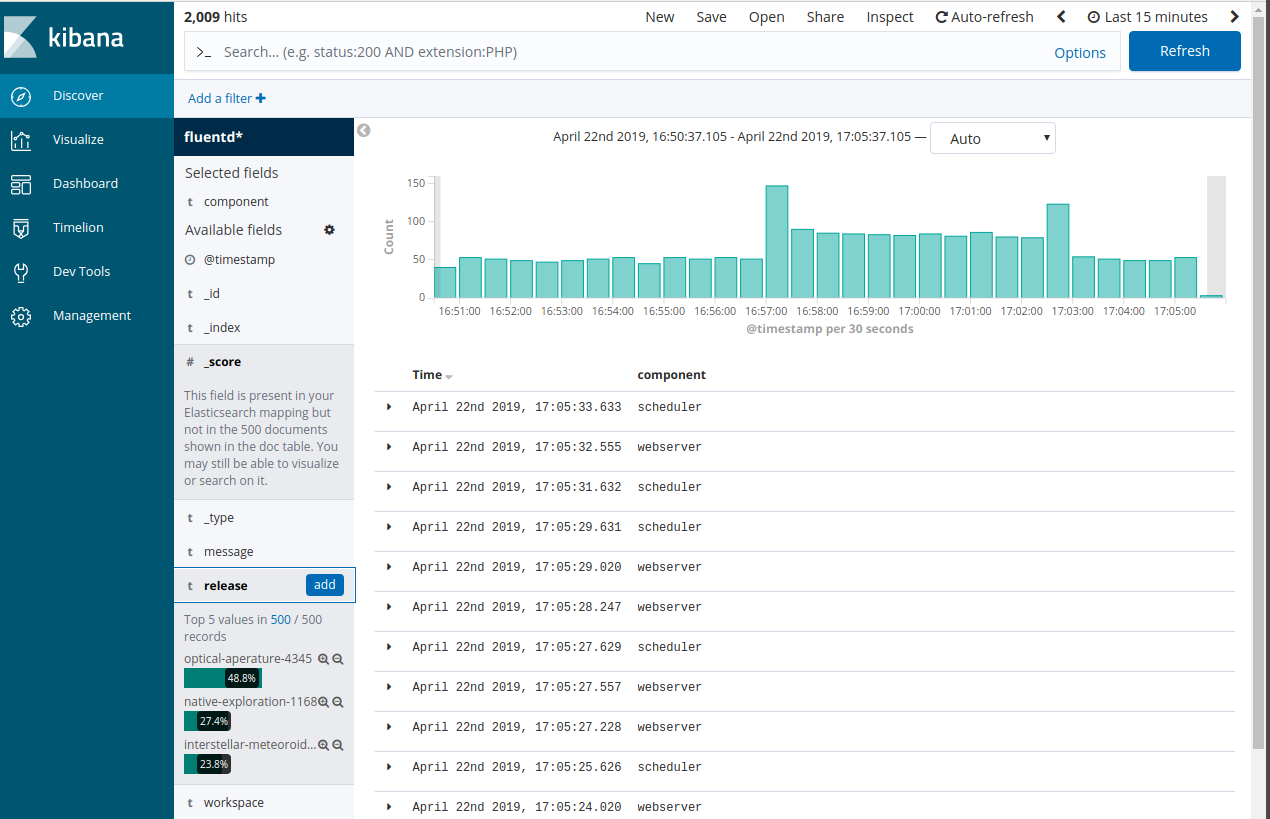 From this view, you can add filters to see logs as they come in from all Airflow deployments. You can also add fields to filter by:
Dashboards​
Custom dashboards can be created in the Dashboard view.